Posted by Leather Milk Customer Orders on Jul 27th 2017
Breathtaking aesthetics, and alluring style are what we have for you today, leather aficionados! A Drop of Indigo, possibly one of my most favorite blogs to write about since I first started typing at this desk - whether for its intimate tone (somehow down-to-earth yet flighty and whimsical at the same time), its liberal sprinkling of dazzling photography, or an infectious, pearly-hued backdrop soothing the mind all the while - I love every minute I spend on this blog. A Drop of Indigo's art director and managing editor - Dora - describes herself as loving "all things imperfect, travelling to remote islands in the sun and minimalism. Fun is vintage sci-fi, chocolate pancakes with friends and swimming." I knew we were kindred spirits! Together with Tudor - the "resident genius" photographer, these dreaming pioneers make this dreamy blog what it is:
A Drop of Indigo is a carefully curated online environment that brings together effortless style and urban culture, all sprinkled with a twist of wanderlust.
Recently, we had the pleasure of sending A Drop of Indigo a few of our favorite Leather Milk recipes, and Dora took the time to share her thoughts. You can read some of them below!
...I started thinking about all the key timeless pieces that I would like to keep. Being such an avid traveller, made me really appreciate the utilitarian aspect of things so now, more than ever, I tend to gravitate towards durable versatile items that will last me a long time. I mean fast fashion does have its appeal, but so do my trusty leather brogues which make me feel super stylish whenever I wander the streets of a beautiful European city.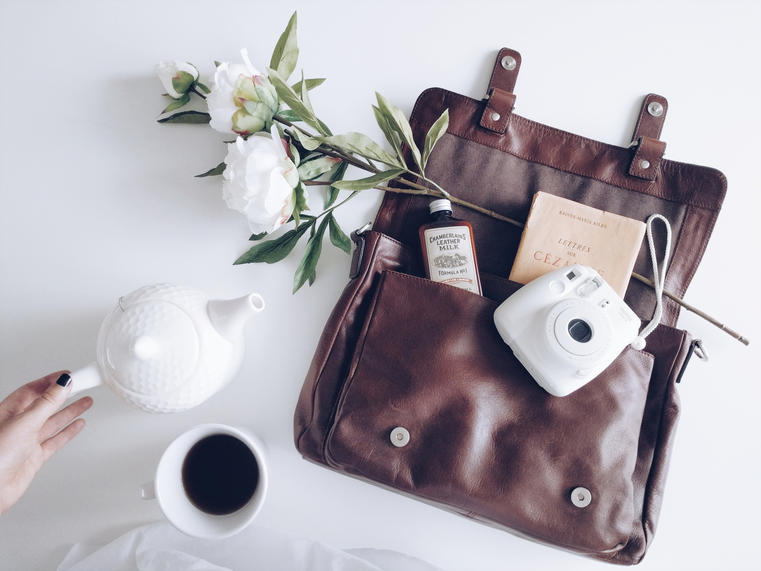 I have to confess that I didn't know much on matters of leather maintenance and how it can add in years of usability. If you're like me and you become quite obsessive about that pair of shoes that you feel can take you anywhere, or that bag that is just so you that you can't imagine living without, you'll really appreciate discovering the Chamberlain's Leather Milk Restoration Kit.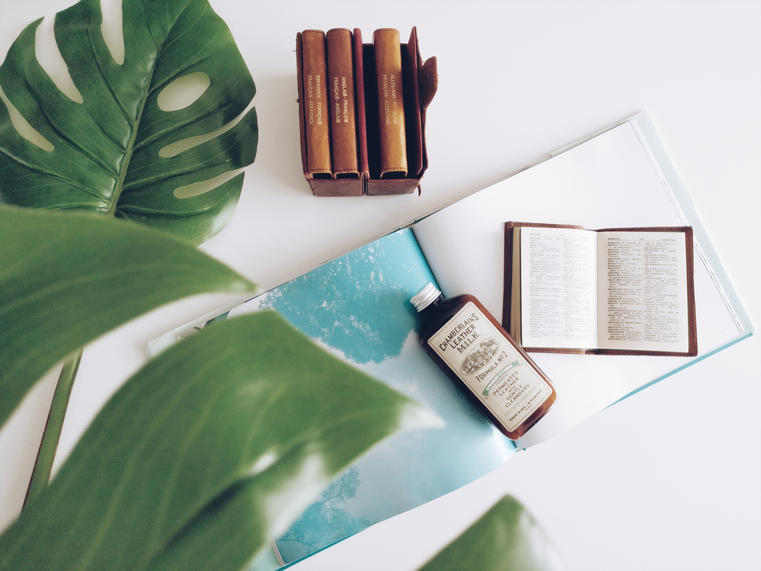 Thanks Dora!--Leather Milk Team